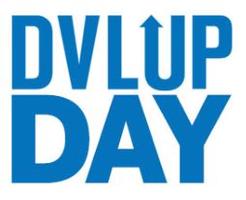 Join Nokia Developer Ambassadors Lance McCarthy and Nick Landry as well as your friendly local Technical Evangelists for Nokia DVLUP Day, November 16th from 9 a.m. – 9 p.m. at the Microsoft Office, 1 Cambridge Center, Cambridge MA.
Whether you're an experience developer or haven't even touched a Windows Phone, you'll come away from this event with the knowledge and confidence to build and publish an application to the Windows Phone Store! The event will feature multiple tracks as well as all-hands sessions to cater to the variety and skill sets of the attendees:
8 a.m. – come by if you need some help setting up on a Mac (or PC)

9 a.m. – registration begins

10 a.m. – sessions begin

Track 1: Native development with C# and XAML

Track 2: App Studio

Track 3: Game Development

12 noon – lunch

12:30 p.m. – continuation of session tracks

2:15 p.m. – all-hands session with demos and code

5:00 p.m. – dinner and start of mini-hackathon

8:30 p.m. – awards and final remarks
In addition to the fantastic content, each attendee will receive
A Nokia Lumia 620 Windows Phone 8 upon updating or publishing an app within 2 weeks of the event.
A heavy-duty swag backpack chock full of goodies; the backpack itself is worth $89 (it's a Wenger, Swiss Gear, TSA friendly laptop bag).
A Nokia Developer Offers Token including the following:
20,000 ad impressions from AdDuplex. In addition, when your app is published you will be entered for

1st place- 1,000,000 ad impressions
2nd place- 500,000 ad impressions
3rd place- 250,000 ad impressions

PreApps.com app placement credit. Every attendee receives credit towards app placement on the PreApps website!